Dr Arnott's Sampling Sensation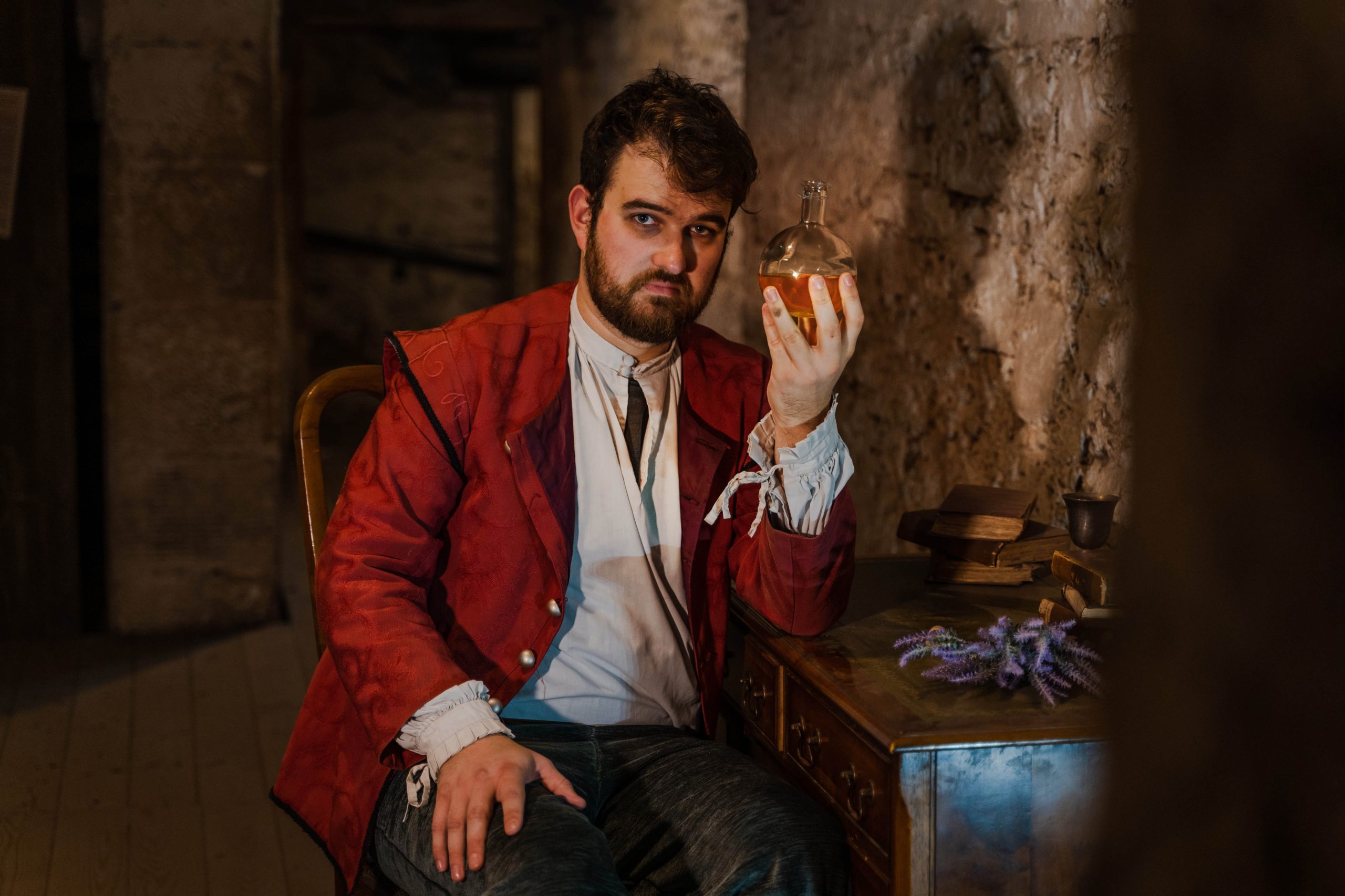 New Interactive & Immersive Experience at The Real Mary King's Close
Uncover the secrets of 17th-century medicine with a hands-on workshop led by an expert from his time: Dr Arnott. As the wealthiest resident of Mary King's Close, Dr Arnott once owned not one but two properties on the street.
His wealth outstripped even that of his popular and business-savvy neighbour, the local merchant and city burgess, Mary King…The question is, how did he make his fortune? Well, "urine" for a pee-culiar treat!
What's included:
1h guided tour
30min Sampling Sensation workshop
When:
Available on Saturdays.
Time: Tours run at 12.00, 13.30, 15.00 and 16.30.
Price: From £29/adult and £22/child (5 to 15 years old)
No under 5s allowed.
Dr Arnott's Sampling Sensation
Dr Arnott trained at the Royal College for Physicians and Surgeons, specialising in internal medicine. An apothecary with a flair for the nitty gritty, his favourite method of examining his patients' health was to analyse their urine for its colour, smell and… TASTE!
Yes, Dr Arnott really did drink pee for a living. And now, so can YOU. Join our Sampling Sensation experience and become one of Dr Arnott's medical students. ALL your senses will be required as you examine patients' samples (following Dr Arnott's personal method) and create your own, herbal remedy.
It's an ex-PEE-rience not to be missed!

Please note, audio guides are available for our tour but not the workshop experience.