Dr Arnott's Sampling Sensation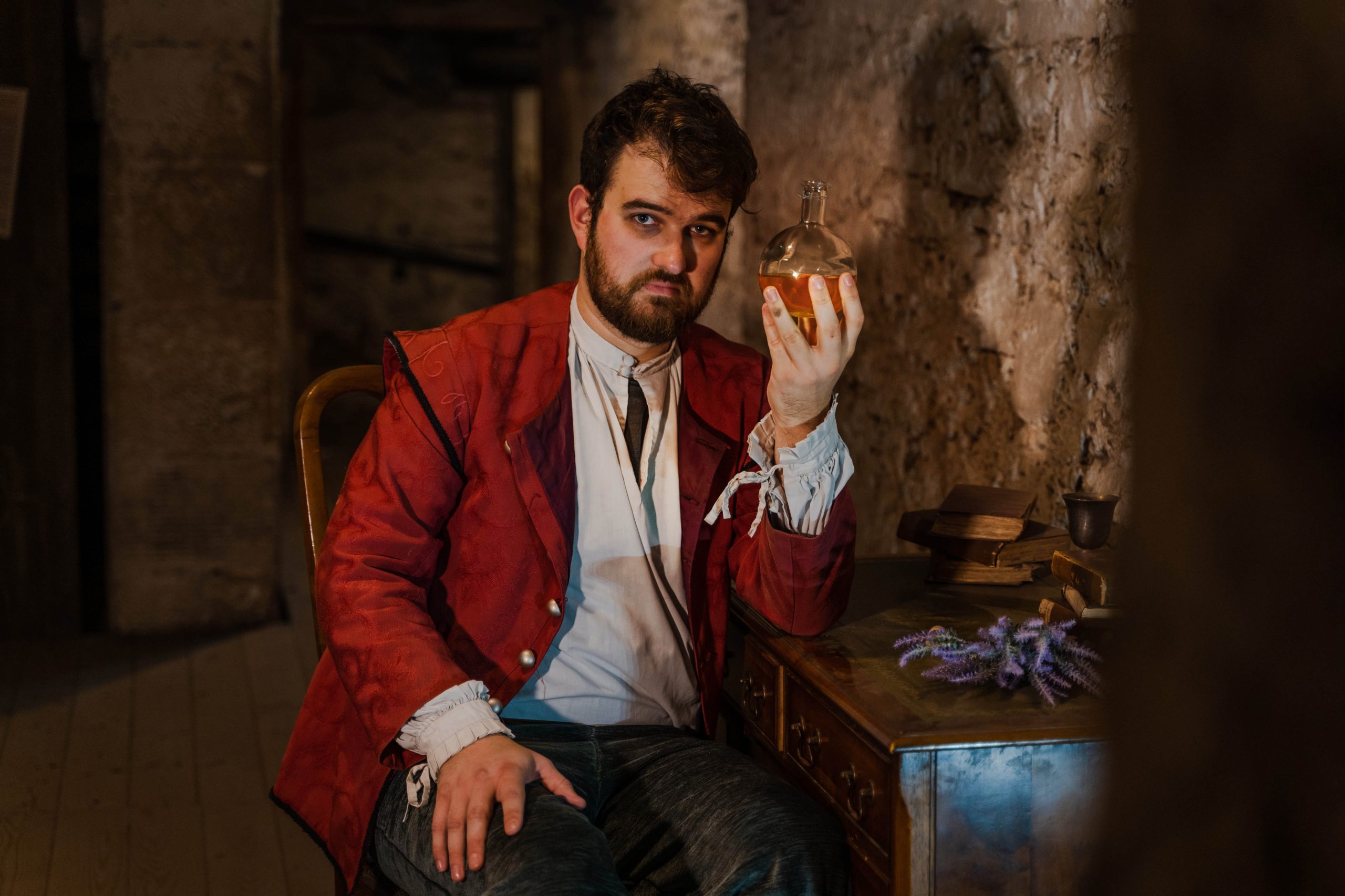 New Interactive & Immersive Experience at The Real Mary King's Close
This December, uncover the secrets of 17th-century medicine with a hands-on workshop led by an expert from his time: Dr Arnott. His speciality was internal medicine, and his favourite method to examine his patients' health was to analyse urine's colour, smell, and… TASTE!
Join our Sampling Sensation experience and become one of Dr Arnott's students. ALL your senses will be required as you examine patients' samples (following Dr Arnott's method) and create your own herbal cure.
What's included: 1h guided tour + 30 min Sampling Sensation workshop
When:  Saturday 3rd, 10th and 17th December & Friday 23rd and 30th December.
Time: Tours starting at 13.00, 14.00, 15.00 and 16.00
Price: £27.50/adult and £19.50/child (5 to 15 years old, no under 5 allowed)
Please note, audio guides are available for our tour but not the workshop experience.