A Pride History Tours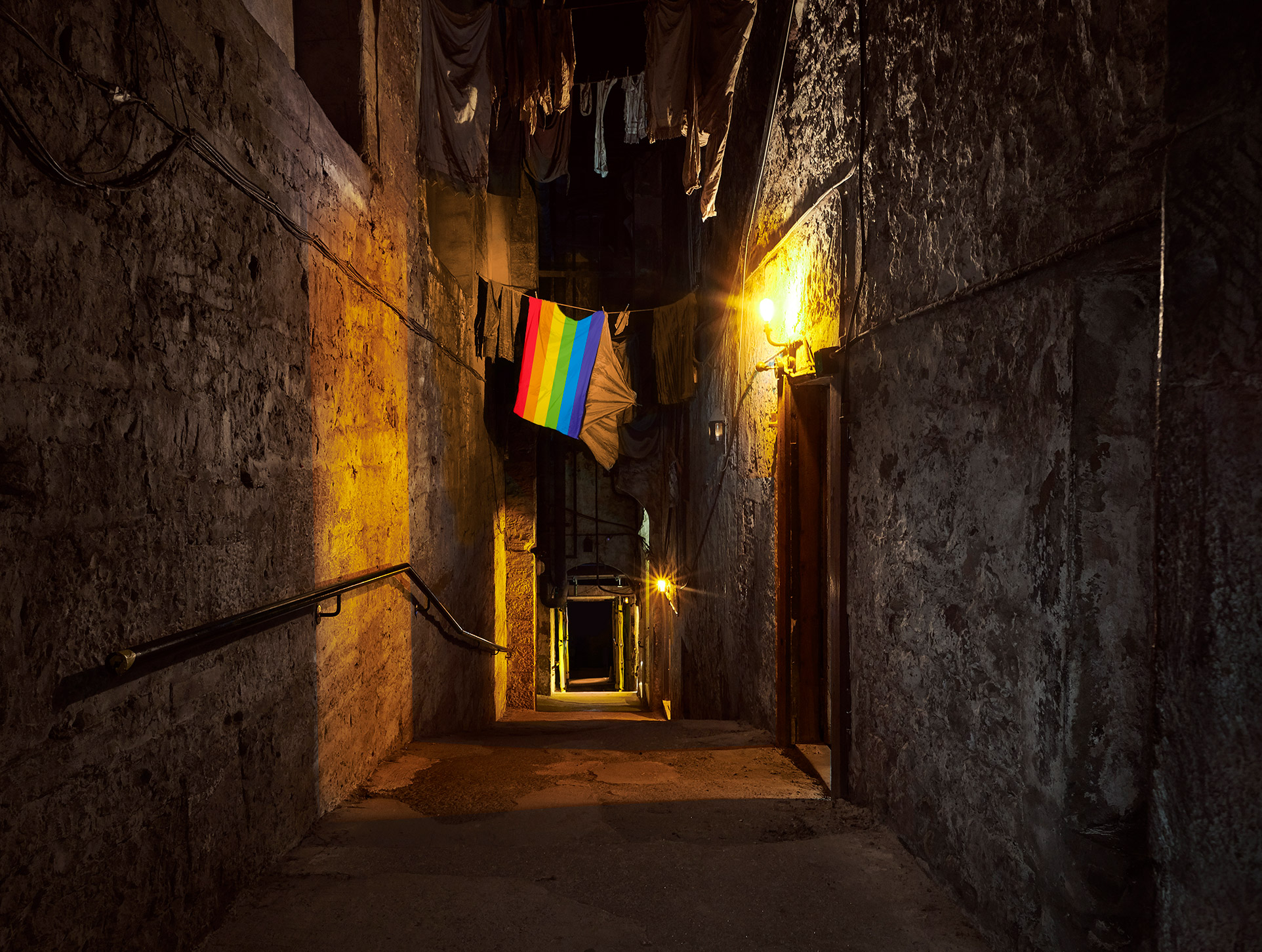 A Pride History
Exclusive tours to celebrate Pride Month at The Real Mary King's Close
To celebrate Pride Month, The Real Mary King's Close has created its first-ever Pride History tours in support of LGBT Youth Scotland. 
The LGBTQ+ community tend to be missing in history books and it can be difficult to imagine the struggles they had to face throughout the centuries. It is important to remember that the terms such as "gay", "lesbian", and "bisexual" didn't exist until around the mid-20th century. When talking of homosexuality from the 16th to 19th century it was described in various terms such as "buggery" and mainly "sodomy". Furthermore, the death penalty for Sodomy was not abolished until 1887.
During these 1-hour guided tours, you will uncover the real stories of Edinburgh's hidden history.
Robert Fergusson, the famous Scottish poet, will guide you through a journey back in time underneath Edinburgh's famous Royal Mile as he tells you the stories of Lord Darnley and David Rizzio, James VI of Scotland and Dr James Barry among others. You will also get to meet Sophia Jex-Blake in person. She will tell you how she started The Edinburgh Seven and why she had a trial in the Edinburgh Council Chambers, our Burgh Courtroom nowadays.
The tours are running in partnership with LGBT Youth Scotland. Their goal is to make Scotland the best place to grow up for lesbian, gay, bisexual, transgender and intersex young people. They play a leading role in the provision of quality youth work to LGBTI young people that promotes their health and wellbeing, and are a valued and influential partner in LGBTI equality and human rights. Click here to find out more about their charity or click here to donate.
The tour will run every Friday and Saturday from June 10th to June 25th.
Tours starting time: 5.15pm & 5.30pm
Duration: 1h
Price: £23 per adult, £15.95 per child
Pre-Booking is strongly recommended as places are limited.