A Herstory Tour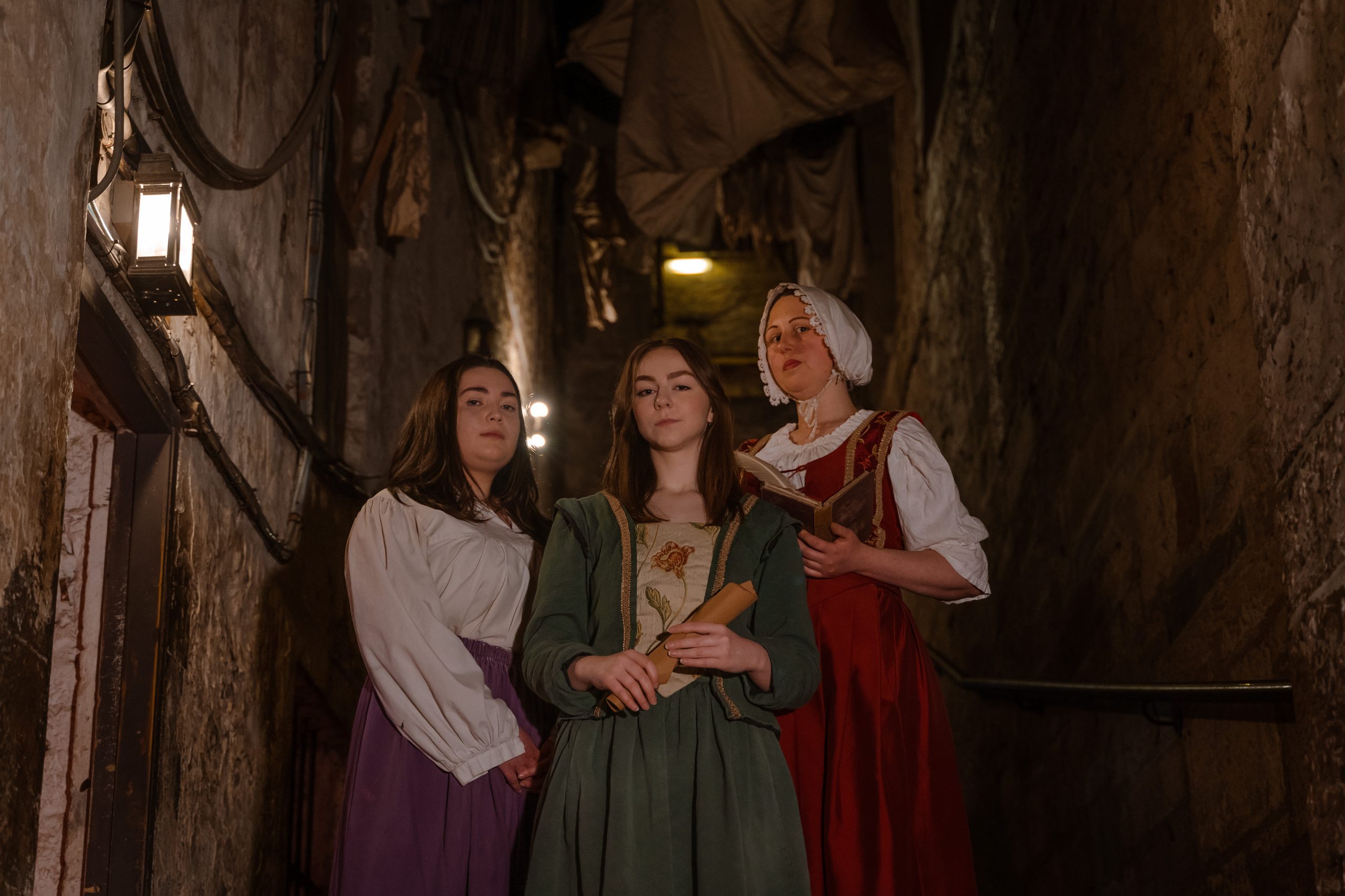 Our Herstory Tours Are Back!
Women's History Month is here and our specially curated Herstory Tours are back! Come and join us on a 1-hour social history tour dedicated to the women of Mary King's Close. From Janet Chesney, whose family was the last to live and run a business on the historic street, to the famous Mary Queen of Scots… Click here to book now.
Times:
Fridays and Saturdays throughout March
5.30pm and 7pm
Prices:
Tour: £25/adult and £19/child (5 to 15-year-old)
Tour & Dinner Package: £44.50 per adult.
Click here to see the menu.
Duration: 1h
What's Included…
Please note, audio guides are not available for our Herstory Tours.
The Real Mary King's Close is celebrating the achievements of Edinburgh's most influential women this International Women's Day and throughout Women's History Month!
Join us to hear real stories about the women of the closes. Discover how revolutionary thinkers like Sophia-Jex Blake and the other medical students who formed the Edinburgh Seven pioneered gender equality. Learn how women shaped the city's history and impacted our lives today. Listen as all is revealed on The Close, where many of the inspiring women you will discover on tour lived, worked and shared ideas.
What's more, you will have the rare opportunity to meet Mary King herself. Mary King's Close was a "haven for independent women": 45 per cent of the properties on the street had a female head of the household. Find out how she became a successful merchant and obtained voting rights nearly 300 years ahead of her time.
Upgrade Your Experience With a Tour and 2-Course Menu Package
We have partnered with Luckenbooths for the opportunity to round off your journey below the Royal Mile with a luxurious cocktail and delicious two-course menu. Situated right next door to us, on the ground floor of the old City Chambers building, Luckenbooths is a historic yet stylish multi-level bar and restaurant that champions the very best of Scottish produce and creates mouth-watering dishes with a lively, modern twist. Click here to see the menu.
A children's menu option has been especially added for the Herstory Tours, which does not require pre-booking and can be ordered and paid for at the restaurant on the day of your tour.