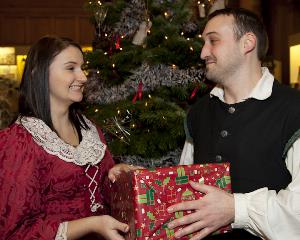 Sunday 22 December
10.15am, 11.30am, 12.45pm, 1.30pm, 2.30pm, 3.15pm, 4.15pm & 4.30pm
This December visitors can expect a further chill in the air at The Real Mary King's Close as they learn the shocking truth that until recent times, Christmas in the city was banned. For one day only, on 22nd December, the attraction will hold 'Christmas On The Close' tours which reveal the history surrounding Christmas as a once ordinary working day for Scots, with celebrations moved to Hogmanay instead!
From the 'daft days' which ran from Christmas Eve until Twelfth Night – which included mischief-making and practical jokes – to the ban on celebrating Christmas that started in 1575 and was not officially lifted until 1958, visitors will learn of the merrymakers who paved the way for Edinburgh now playing host to one of the biggest New Year parties in the world.
It's hard to imagine Edinburgh without its Christmas lights and festive markets, but people enjoying Princes Street Gardens today might spare a thought that they're walking on what once the fetid Nor Loch, filled to the brim with household waste from The Close's original residents.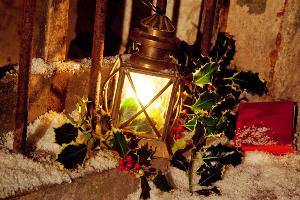 Starting in the 16th century, the festive tour takes visitors through more than 300 years of the Close's history allowing visitors to step back into Christmas past! Christmas on the Close tour will take place on Sunday 22 December at 10.15am, 11.30am, 12.45pm, 1.30pm, 2.30pm, 3.15pm, 4.15pm & 4.30pm. Book in advance by calling 0845 070 6244.