Mary King's Overground Tour Ticket
A one hour experience of overground walking tour.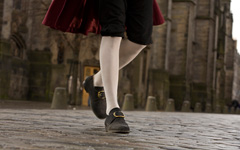 Complement your visit to Edinburgh with an Old Town Experience not to be missed.  The new Overground Tour ticket is available as a bolt on to your tour of Mary King's Close for an additional £5. After your underground visit of the historic Mary King's Close, discover the Closes 'above ground', both with a costumed character guide from Old Town days gone by.
You will be regaled with stories of murder and execution, not forgetting tales of raucous Coffee Houses and the lives of the poor and the wealthy.  Just what would Mary King's Close have looked like if its fate hadn't been sealed by the Royal Exchange?  All will be revealed…..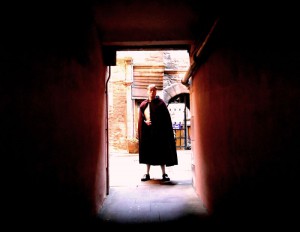 The Overground Tour ticket is available 4 times a day as an additional extra to the underground tour at 1.15pm, 2.15pm 3.15pm and 4.15pm and lasts for 1 hour. Tours can be booked online, in person on the day of your visit or in advance by calling 0131 225 0672.
This not to be missed experience costs £5 per person and is available only as an additional ticket to the underground tour.
For more information or to book your ticket call 0131 225 0672 or enquire at the admissions desk – don't miss out on this exclusive experience.
PLEASE NOTE DUE TO THE EDINBURGH FRINGE FESTIVAL ON THE HIGH STREET THE WALKING TOUR WILL NOT RUN IN AUGUST