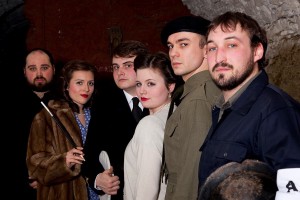 This year visitors to The Real Mary King's Close could find themselves at the centre of a murder as Edinburgh's top underground attraction launches its first ever Murder Mystery Evening.
Available as a private event hire, the Murder Mystery Evening allows guests to experience an era of the Close previously unexplored as they are transported back to 1943, a period in which the Murder Mystery Evening builds on the popular private event offering already available at the Close and gives up to 40 guests the chance to experience the attraction in a completely new light.
Guests are taken back to the 1940s where they are invited by the Lord Provost of the time to a VIP party in honour of one of Edinburgh's greatest war heroes, when the party is abruptly interrupted by the air raid siren. Guests find themselves ushered into the underground shelter which is soon to become the scene of a most hideous crime, leaving them to question who would do such a thing and why?
Split into four groups, guests will piece together the facts surrounding the murder as they hear each character's account of their innocence. With people working together to solve the crime, the evening is the perfect event for a corporate team building exercise or equally suitable for those looking for something completely unique for a special occasion or celebration.
Craig Miller, General Manager comments; 'After the evening was so well received during its first appearance back in November, we knew that the Murder Mystery Event would work well as a private evening hire, owed to its mix of interactive theatre and exploration of a different part of the site's history never previously told.
'We've found that increasingly event organisers are looking for a truly memorable experience for their guests and our event, which can be tailored to individual requirements, promises an inclusive, immersive and engaging evening of entertainment. For those that really want to embrace the theme, there's also potential for guests to come dressed in 1940s costume!'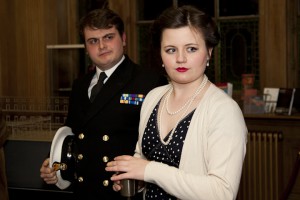 The Murder Mystery Evening was written by the in-house team at The Real Mary King's Close and whilst the story is purely fictional, historical events around the Second World War were used as a framework for the characters.
Anyone wishing to book a Murder Mystery Evening can call our Sales Executive Peter Thornton on 0845 070 6244 or email pthornton@realmarykingsclose.com