Everything to Know for Your visit to The Real Mary King's Close
We have reopened our doors and are delighted to be welcoming guests to The Real Mary King's Close. Your safety and that of your family, as well as our team, is our highest priority. Therefore, with this in mind, we have redesigned our attraction putting social distancing measures in place; this means you can still enjoy a great day out with us.
Our aim is for both you and us to follow our social etiquette guidelines so your time with us is enjoyable and you can visit with confidence. To find out more, keep reading, click here to download our official company statement, or check out the below video.
Our Commitment to Your Safety
These are the things we are doing:
1. Checking in: We have set up an Arrival Zone at the Admissions Desk where you will be met by a member of the team who will talk you through the safety measures and offer you hand sanitiser.
2. Reduced capacity: We have reduced the number of people we are taking on each tour by 50% to ensure you have space and enjoyable experience with us.
3. Signage, screens and floor markings: We have installed new safety signage and marked out social distancing throughout the attraction. For our team, we have installed safety screens at the till and admission points.
4. Our team safety protocols: Where applicable, the team will be wearing masks or visitors and sometimes gloves (they'll still be smiling). Team members will endeavour to maintain an appropriate social distance between you and your group. (Prior to every shift the team will complete a pre-check, including hand washing and a temperature check, to ensure they are ready and able to work).
5. Wash / Sanitising hands: We have installed hand sanitiser points at regular intervals around the attraction.
6. Cards not cash: Our online booking system is easy to use. We encourage you to book online in advance where possible. As capacity will be reduced this means you can guarantee your place on a tour at a time that suits you, at the best possible price, and avoid disappointment. On-site, please use contactless payment where possible to reduce the cash handling. We have increased our limit to £45.
7. Clean it, clean it, clean it: We already maintain the highest standards of hygiene on site, but now more than ever we will be going above and beyond to make sure the attraction is super clean. We've upped the regular cleaning regime of surfaces and touchpoints and have invested in more thorough deep cleans as well.
We Need Your Help – Your Commitment
As you can see, we have thought very carefully about your safety and we would encourage you to do the same.
This is what we ask that you do for your fellow guests' safety:
1. Book online in advance. As numbers are reduced, this will guarantee your entrance on the day you want and at our very best price.
2. Know your tier – abide by the government rules and advice for your tier. If your tier now means you can't visit us, let us know as soon as possible and we may be able to arrange an alternative date, voucher or refund.
2. Do not visit if you are not well. If you display symptoms of high-temperature, coughing or any other recognised symptoms please do not visit. Come when you are well. We will enforce this. Let us know as soon as possible and we may be able to arrange an alternative date, voucher or refund.
3. Please arrive 15 minutes before your tour is due to start to allow plenty of time for safety checks at our Admission Desk. You may be asked to queue outside, but we will get to you as quickly as possible.
4. Maintain an appropriate social distance between your group and others – we're all getting used to it.
5. Use hand sanitiser when you arrive and at regular intervals on your visit.
6. Use cards not cash.
7. Follow the one-way system.
8. Wear face coverings: In line with government guidelines, we ask that all guests wear face coverings/masks whilst inside our attraction, shop and facilities.
9. Have a great time!
We cannot wait to welcome you and share Edinburgh's hidden history!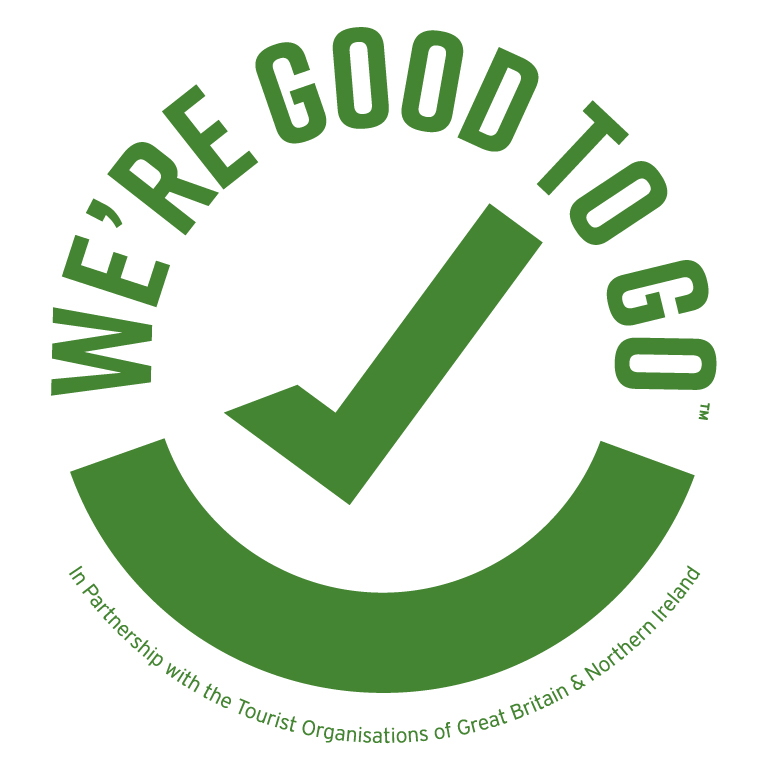 We have worked with the Association of Leading Visitor Attractions, the British Association of Leisure Attractions and UK Hospitality to re-design our safe operating procedures so you can visit with confidence. The above steps are already in place. We may add or take away a couple of steps, depending on Government guidelines closer to the time of opening, but right now, this is our focus.
Please note: We have taken enhanced health and safety measures across our site for you, our other guest and our team members. An inherent risk of COVID-19 exists in every public place where people are present. By entering our attraction, guests accept they have a duty to take steps to ensure their own safety. All guests should behave in a safe manner or we will ask you to leave for the safety of others. Please respect our team.