School Tours
A day visit to historic Edinburgh with your school party is something not to be missed. From the wonderful architecture of the New and Old Town, to world class monuments and attractions, the capital is steeped in learning for eager minds.
Here at The Real Mary King's Close we pride ourselves in telling the real social history of Edinburgh in a truly unique and historic environment. The combination of our costumed character guides and the intriguing history of the site make it a fun yet informative way to learn about Edinburgh's fascinating past.
We offer:
– 1 free teacher/adult place with every 10 children
– Educational pack linked with Curriculum For Excellence
– Preferential school rates
– Option for take away packed lunches
To book your School Visit contact Marta on mcoco@realmarykingsclose.com or call +44 (0)131 225 0675.
Teachers can download our The Real Mary King's Close – Teachers Pack full of information and activities.
Underground & Underfoot
Special Tours for School Groups
We have also teamed up with the City of Edinburgh Council's Museums & Galleries to offer our scho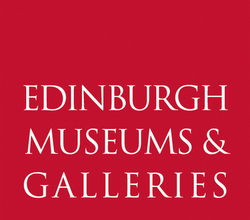 ol visitors the chance to not only experience the uniqueness of our world famous street, but also the choice of 5 other great Edinburgh attractions in a new Underground & Underfoot tour.
School groups will be accompanied to the museum of your choice, by your very own character tour guide based on a one time resident. All for no more than a standard child admission to The Real Mary King's Close.
Your group will start their day with an underground tour of this historic street in the company of an expert guide to explore the warren of hidden streets.
This will be followed by a walking tour to a choice of the below museums where your tour guide will recall stories of Edinburgh past while pointing out famous landmarks and features often unnoticed by passers-by.
Choose form the following:
The Museum of Edinburgh
This is the City's treasure box – a maze of historic rooms crammed full of iconic objects from the Capital's past.
The Writers Museum
The Writers' Museum celebrates the lives of three great Scottish writers – Robert Burns, Sir Walter Scott and Robert Louis Stevenson.
Museum of Childhood
Young pupils can enjoy seeing this collection of national importance and compare their childhood to those that have gone before.
City Art Centre
Home to a nationally recognised collection of Scottish art and host to inspiring touring exhibitions.
The People's Story Museum
Explore the lives of Edinburgh's ordinary people at work and play from the late 18th century to today.
All of the above will not cost a penny more than the standard school pupil ticket to The Real Mary King's Close.
For enquiries, bookings and prices, please contact Marta Coco at mcoco@realmarykingsclose.com or call +44 (0)131 225 0675.