Up Close and Personal: The Virtual Tour – 9th April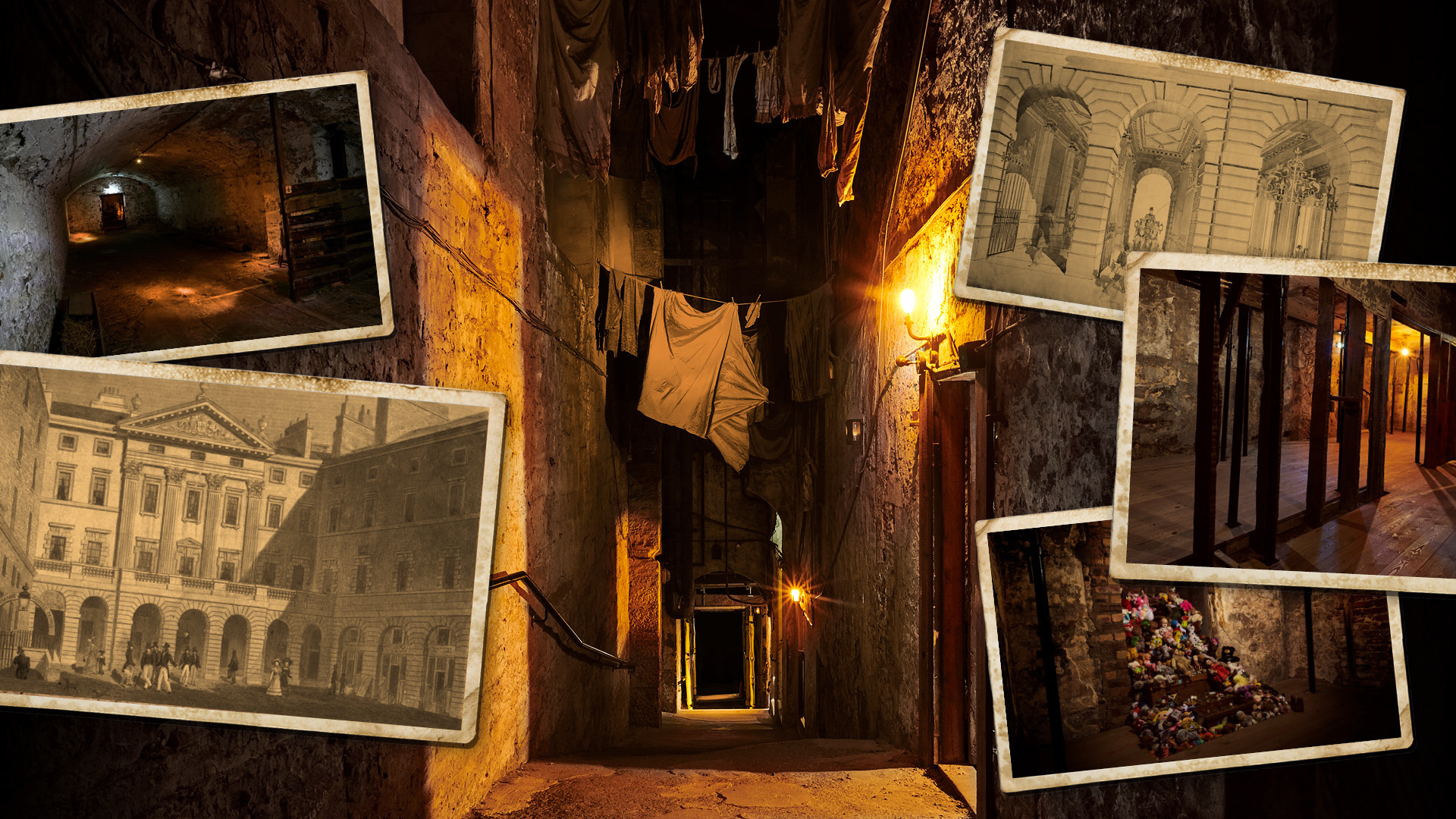 An hour of family entertainment filled to the brim with real stories from Edinburgh's most unique historical site.
Edinburgh's fascinating history reads like a true-crime novel. But its real stories are better than fiction – twists and turns at every corner, remarkable characters, and gut-wrenching realities of a cruel life.
The Real Mary King's Close, a 5-star attraction, sits right at the heart of Edinburgh's Old Town. It was once a bustling city centre street open to the skies with towering buildings up to 10 stories high to either side. All classes were living together in close proximity.
When the Edinburgh Council instructed the construction of an indoor market place, The Royal Exchange, in 1753, Mary King's Close and three other nearby streets were covered up. Most residents on Mary King's Close had to leave their dwellings, and life on The Close became a lot quieter…
Lucky for the generations to come, the covered-up spaces have been preserved perfectly until this day. This gives our visitors an enthralling insight into what life would have been like in Edinburgh's capital way before our time.
Journey back in time with The Real Mary King's Close on its first-ever virtual tour.
Discover its breath-taking myriad of spaces and let our expert guides show you what makes this site truly unique.
Visit a former cow-shed, a 17-century household, a room used in the First and Second World War and many, many more spaces.
Join The Real Mary King's Close on 9th April as we shine a spotlight on our historic site with a virtual tour streamed live from Edinburgh!
Throughout the 1-hour live broadcast, our knowledgeable guides will share their acclaimed expertise and interesting findings from their research. The chat function will be available to engage with fellow history buffs and ask any questions you might have.
Get your ticket for the virtual tour at The Real Mary King's Close now as they might sell out in advance.
NEW: Interactive quiz
Pay close attention during the broadcast, answer all questions of our quiz correctly and you could be in the chance of winning one free Family Ticket to visit The Close once we reopen or one free ticket for the next virtual event (for guests who can't travel to see us). The link to the quiz will be shared together with your access details.
NEW: Give the gift of The Close
Give Up Close and Personal: The Virtual Tour as a gift! Just make sure your giftee is free on 9th April, leave a note on your booking with your giftee's email address, and then download or print our stunning gift certificate.
What is included in Up Close and Personal: The Virtual Tour?
1h virtual tour live from The Real Mary King's Close, one of Edinburgh's top tourist attractions
Explore unseen corners of The Close and listen to the exciting stories that took place on this site
Live stream accessible from anywhere in the world
Opportunity to interact with fellow viewers and ask questions to our expert guides in the chat
When: Friday, 9th April 2021
Time: 19.00-20.00 GMT
Price: £12.00 per log-in
The ticket sale is now closed!
Make sure you don't miss out on future events by signing up to our mailing list below to be one of the first to hear about any new plans.

We will share details and instructions for access with participants 2h before the event. Please note that the event is not a paranormal investigation, but a virtual tour. The event is suitable for ages, but slightly upsetting themes such as the plague epidemic will be discussed. Please make sure your devices and internet connection are sufficient for the live stream. More information on the requirements here. 
What guests said about our last virtual event…