True Crimes Tour this Halloween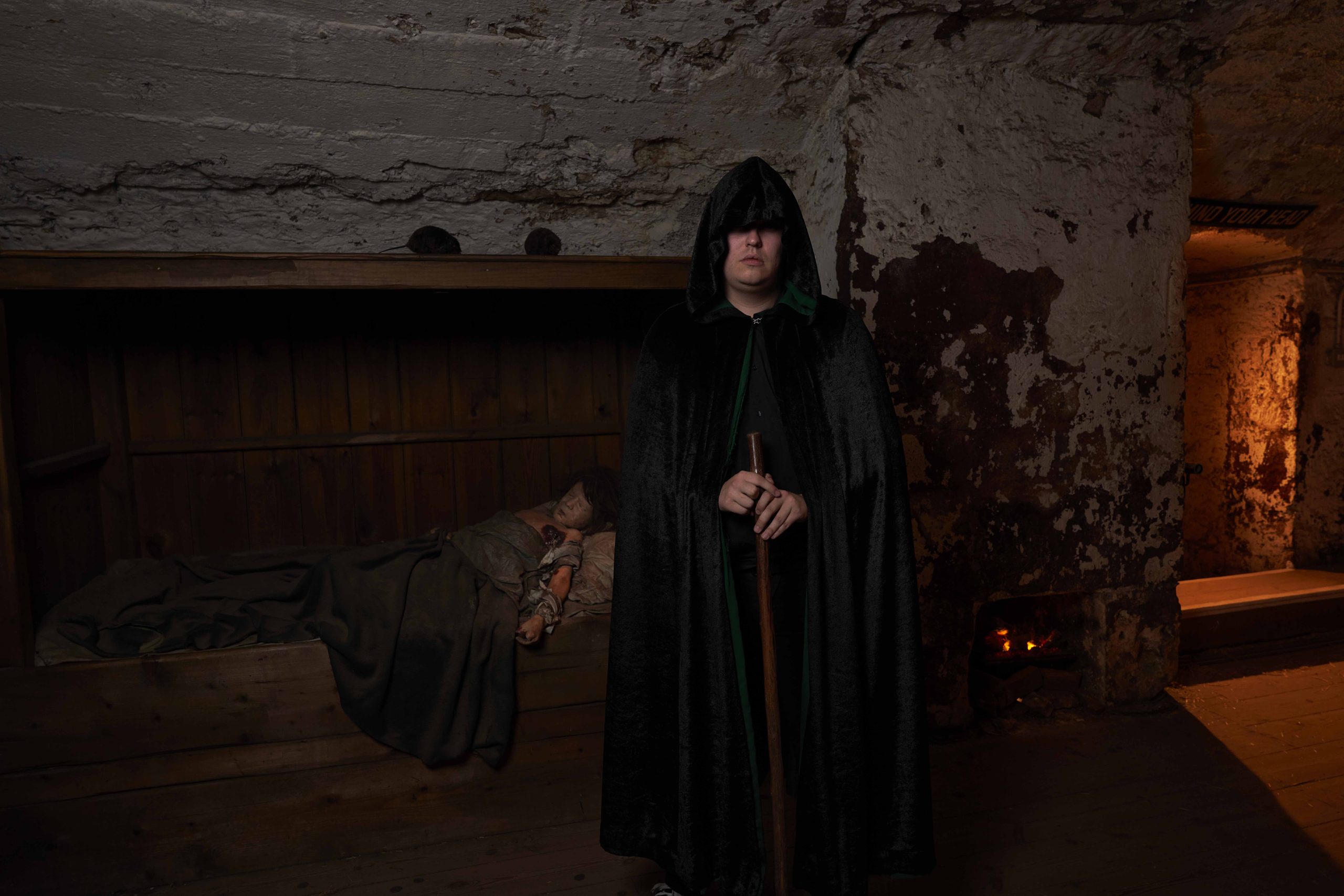 Discover the facts behind the myths and mysteries this Halloween at The Real Mary King's Close
For years, the hidden closes of the Old Town have been shrouded in myths and mysteries, with blood-curdling tales of murders and of plague victims being walled up and left to die. During The True Crime Tours, reveal a truer story, rotted in fact and – as is often the case – more fascinating than any amount of fiction.
For the first time ever, we will be dedicating a full tour to the crimes that were committed on Mary King's Close and surrounding closes. We will explore the darker tales of our closes and Edinburgh, including the infamous Burke and Hare, the witch trials and many more.
These 1-hour fully guided True Crimes Tours will be only available for those over 18s and brave enough to uncover the dark truth of Edinburgh's hidden history.
Upgrade your evening to a Tour & Cocktail package
We've partnered with McGonagall's Gin & Whisky Emporium to create cocktails based on our True Crimes Tour. Finish off your evening with a carefully crafted cocktail for just an additional £7.50 per person. A table will automatically be booked for you at McGonagall's 15min after the end of your tour when booking a Tour & Cocktail package.
When: Daily from Saturday 15th October until Monday 31st October
Time: Tours starting at 19.30 and 21.00.
Duration: 1h
Price:

Tour only: £21/adult (over 18s only)
Tour & Cocktail: £28.50/adult (over 18s only)