Old Curiosity Gin Tour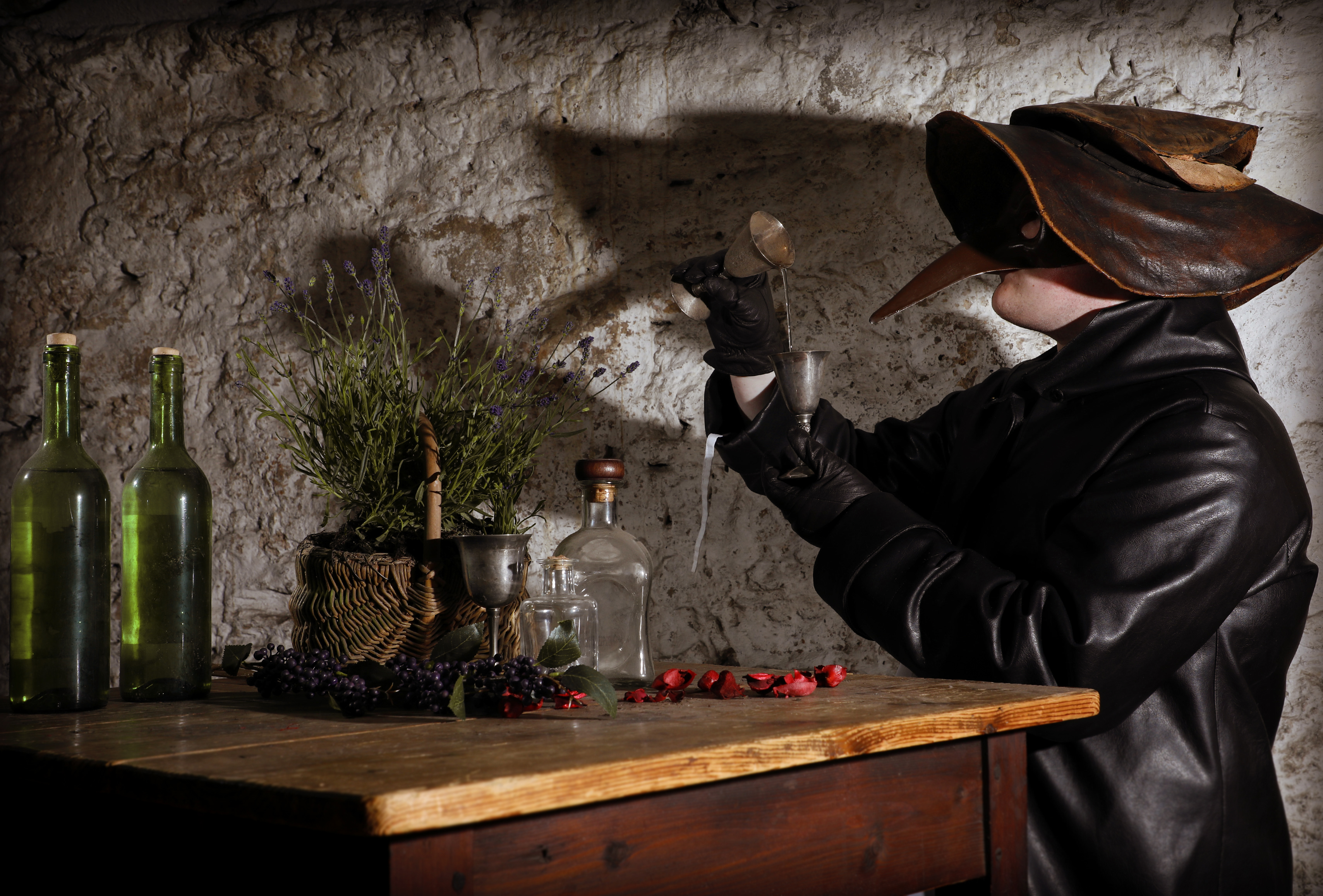 If you're looking for something fun and unique to do this August, you've come to the right place! To pay homage to Edinburgh's famous plague doctors, we've teamed up with local herb and gin experts – Old Curiosity.
Each botanically inspired gin tour will explore the life and times of Edinburgh's first plague doctor – Joannes Paulitius. We'll take you on a journey back in time, discovering why herbs were thought to protect the doctor from the deadly plague epidemic. Along the way, you will enjoy a variety of Old Curiosity gin creations.
Learn about the origins of gin production in the city, and why Mary King's Close was at the centre of a thriving and bustling illicit trade. From the Dutch traded genever (gin's precursor) to the adventures of local smugglers, and the distilling innovations that led to Edinburgh's lengthy love affair with this chameleon spirit – there is a myriad of tales just waiting to be told.
What's included?
Late-night 1.5 hour guided experience.
Old Curiosity gin expert to lead you through the tastings.
3 x speciality G&Ts. Apothecary Rose, Lemon Verbena, Chamomile & Cornflower.
1 x  Curious colour changing – Pink Elderflower and Jasmine Gin and Tonic.
Take in the aromas and become a gin expert as you try a range of exclusive and specially selected Old Curiosity gins; made right here in Edinburgh.
T&C: Over 18's only. Gin flavours are subject to change.
Tour dates and times:
Due to popular demand more dates have been added! Selected dates throughout August and September at 9.45pm