Lantern Led Tours this February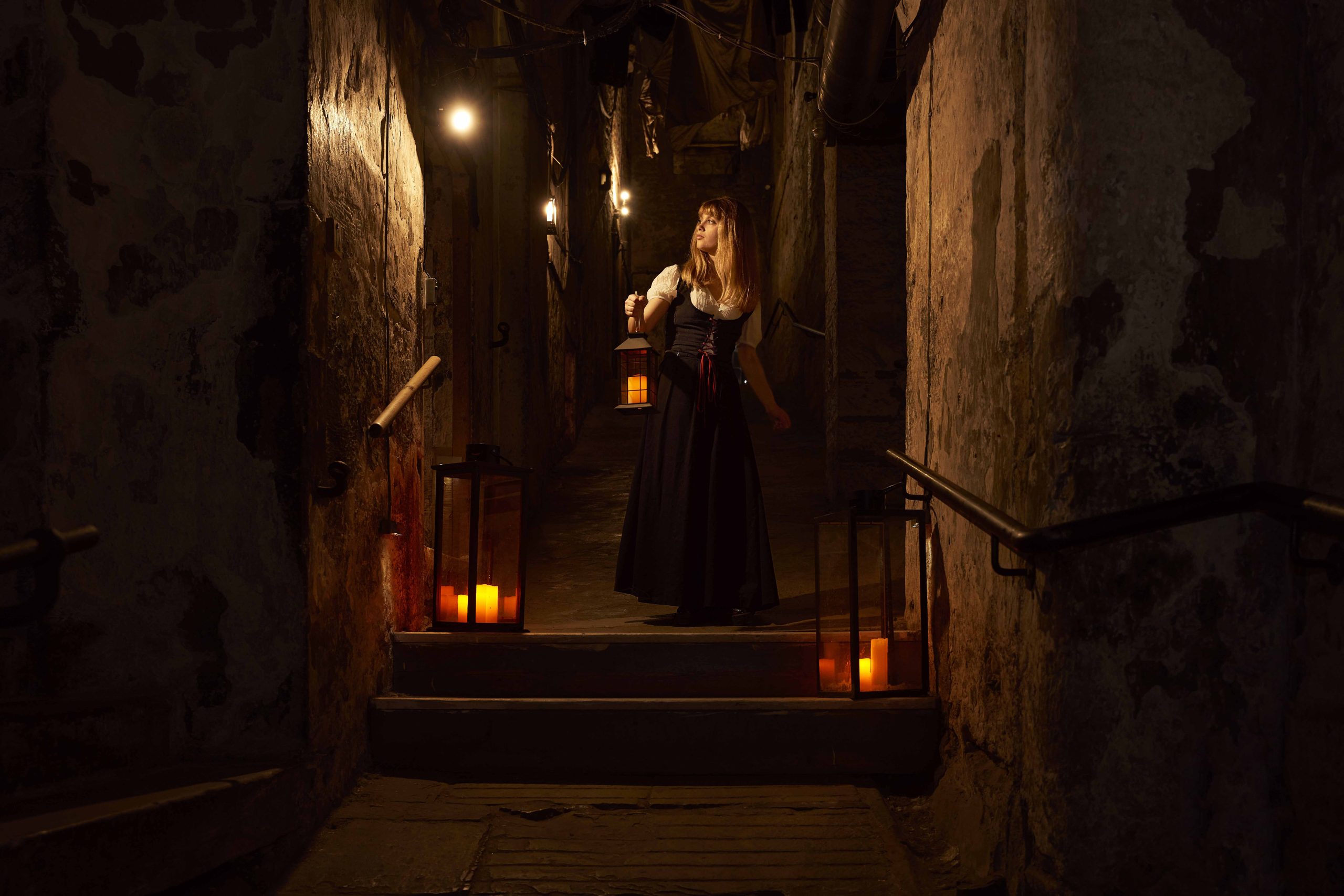 Lights Out for Lantern Led Tours at The Real Mary King's Close
Step beneath the Royal Mile and shine a light onto Edinburgh's past with our 𝐚𝐭𝐦𝐨𝐬𝐩𝐡𝐞𝐫𝐢𝐜 𝐥𝐚𝐧𝐭𝐞𝐫𝐧-𝐥𝐞𝐝 𝐭𝐨𝐮𝐫𝐬 running this February. Descend down the historic steps with one of The Close's former residents and into complete darkness – the only light source is the flicker of your lanterns.
Discover the stories of the people who roamed the streets of Edinburgh years ago, learning all about their 𝐥𝐢𝐯𝐞𝐬 𝐚𝐧𝐝 𝐝𝐞𝐚𝐭𝐡𝐬. You'll also meet an insidious character that used to strike terror into people's hearts at their very sight…
What's included on a Lantern Led Tour?
– Evening 1h experience with character tour guide + 2 special guests.
– One lantern provided for each guest to take around.
When: Every Friday, Saturday and Sunday from 11th to 19th February
Time: Tours starting every 15 min from 19.00 until 21.00
Duration: 1h
Price: £25/adult and £19/child (5 to 15-year-old)
Please note, audio guides are not available for our Lantern Led Tours.