Lantern Led Tours this October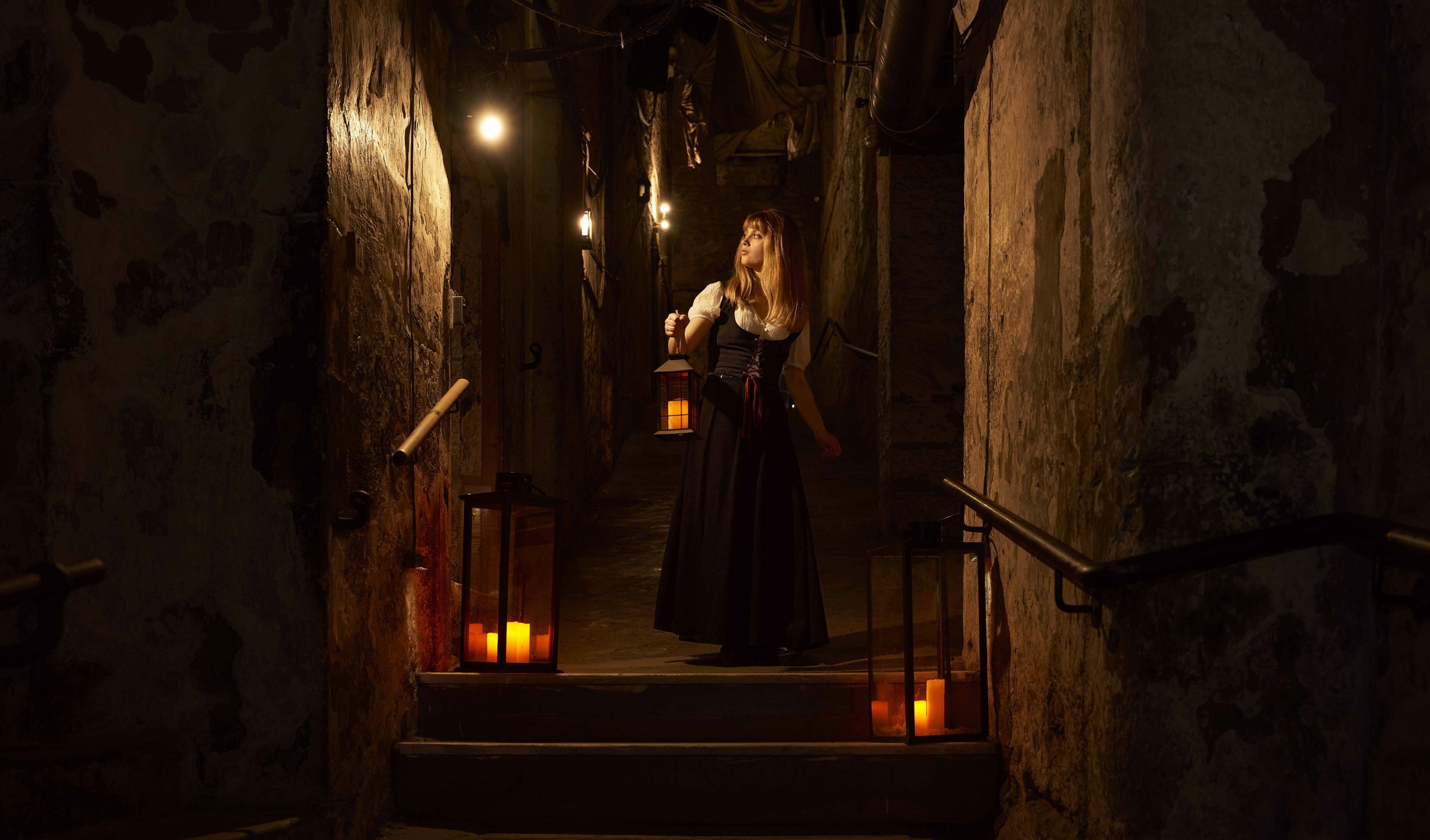 Lights Out for Lantern Led Tours at The Real Mary King's Close 
Edinburgh in October – What to expect on a Lantern Led Tour
DATES
13th – 31st October.
TIMES
1h tours between 19:00 and 21:00.
Tours run every 15 minutes (except at 19:30 or 21:00).
Tour times will be extended until 22:00 from 26th October.
Price: £28/adult and £21/child (5 to 15-year-old).
Please note, audio guides are not available for our Lantern Led Tours.
Step beneath the Royal Mile and shine a light on the past by joining an 𝐚𝐭𝐦𝐨𝐬𝐩𝐡𝐞𝐫𝐢𝐜 𝐥𝐚𝐧𝐭𝐞𝐫𝐧 𝐥𝐞𝐝 𝐭𝐨𝐮𝐫 in Edinburgh in October. Descend the historic steps leading down from The Royal Mile onto Mary King's Close.
During the 17th century, Edinburgh was still surrounded by the Flodden Wall, which prevented the city from expanding beyond it. Instead, we built upwards. Tenements in Edinburgh could reach heights of between 10 and 12 storeys high during the period. Given how closely packed the streets were, it made it difficult for natural light to reach the lowest levels of the closes.
Experience the darkness for yourself by booking onto one of our Lantern Led tours. All you will have to lead you through the warren of historic streets is a resident of the close and the flickering of your lantern…🕯️
Learn about the 𝐥𝐢𝐯𝐞𝐬 𝐚𝐧𝐝 𝐝𝐞𝐚𝐭𝐡𝐬 of real people who used to roam the streets of Edinburgh. You'll also meet a rather insidious character from the 17th century along the way; one that used to strike terror into people's hearts at the very sight of them…
WHAT SHOULD I EXPECT?
One lantern provided for each guest.
x1 Character guide.
x2 Interactive character experiences.