An Edinburgh Burns Night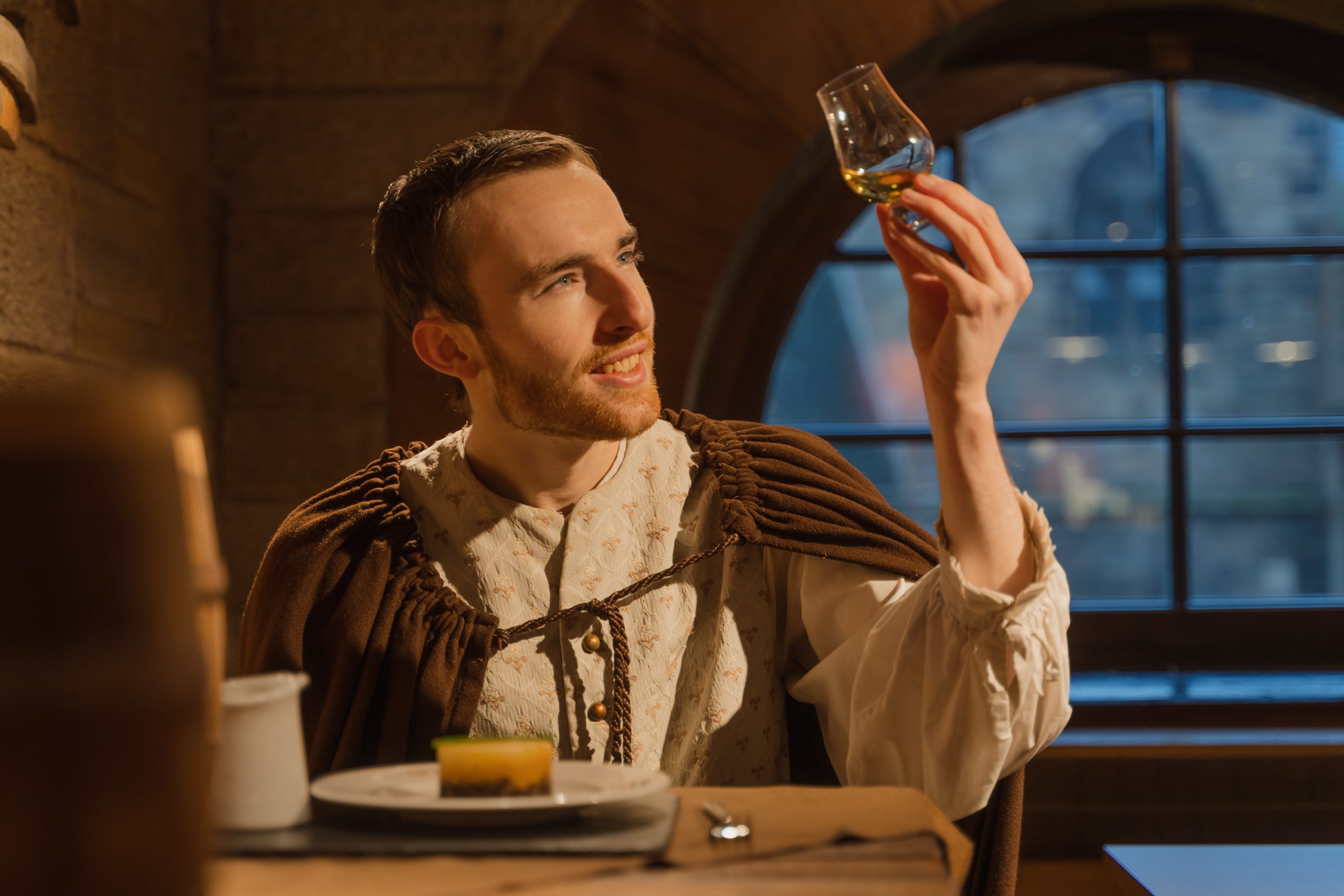 A Burns Night like no other
Every year we celebrate Burns Night in Scotland; an evening commemorating the life of the famous Scottish poet Robert Burns, who was born on 25th January 1759. Even if you are unfamiliar with the poet, you are bound to know of his poem 'Tam O' Shanter'. That's right, the song we sing as the bells ring in a new year was written by Burns himself.
The first-ever Burns Night was held in 1801, just five years after the poet died in 1796 when Burns' friends gathered together to mark the anniversary of the great man's death. It was then decided that a feast would be held every year in his honour. Now every year friends and families to get together, eat, drink, and of course read the poetry of Scotland's National Bard.
This year, join us for An Edinburgh Burns Night
We've partnered with Amber Restaurant, from The Scotch Whisky Experience, to create a unique Burns Night experience filled with poetry, history, Scotch whisky and delightful dishes.
Guests will start their evening with a guided tour of The Real Mary King's Close. They will explore the uniquely preserved streets and spaces underneath Edinburgh's famous Royal Mile where they will learn about the city's dark past, listen to a recital of Burns poetry and raise a glass to Scotland's favourite son.
Escorted to Amber Restaurant at the top of the Royal Mile, guests will be treated to an exquisite three-course Burns Taste of Scotland menu, including a taste of haggis, a trio of starters, a trio of mains, with a specially selected dram matched with dessert to draw the evening to a close with its own special tale. The personalised menu will include some Burns poetry to enjoy reading over dinner. See the full menu here.
What's included?
One-hour guided tour of The Real Mary King's Close
A dram of whisky at The Real Mary King's Close
Exclusive three-course Burns Taste of Scotland, with dessert matched with a dram at Amber Restaurant (optional)
When:
Price:  £62pp for the tour & dinner – £22pp for the tour –  £14.50 per child