An Edinburgh Burns Night with Wedgwood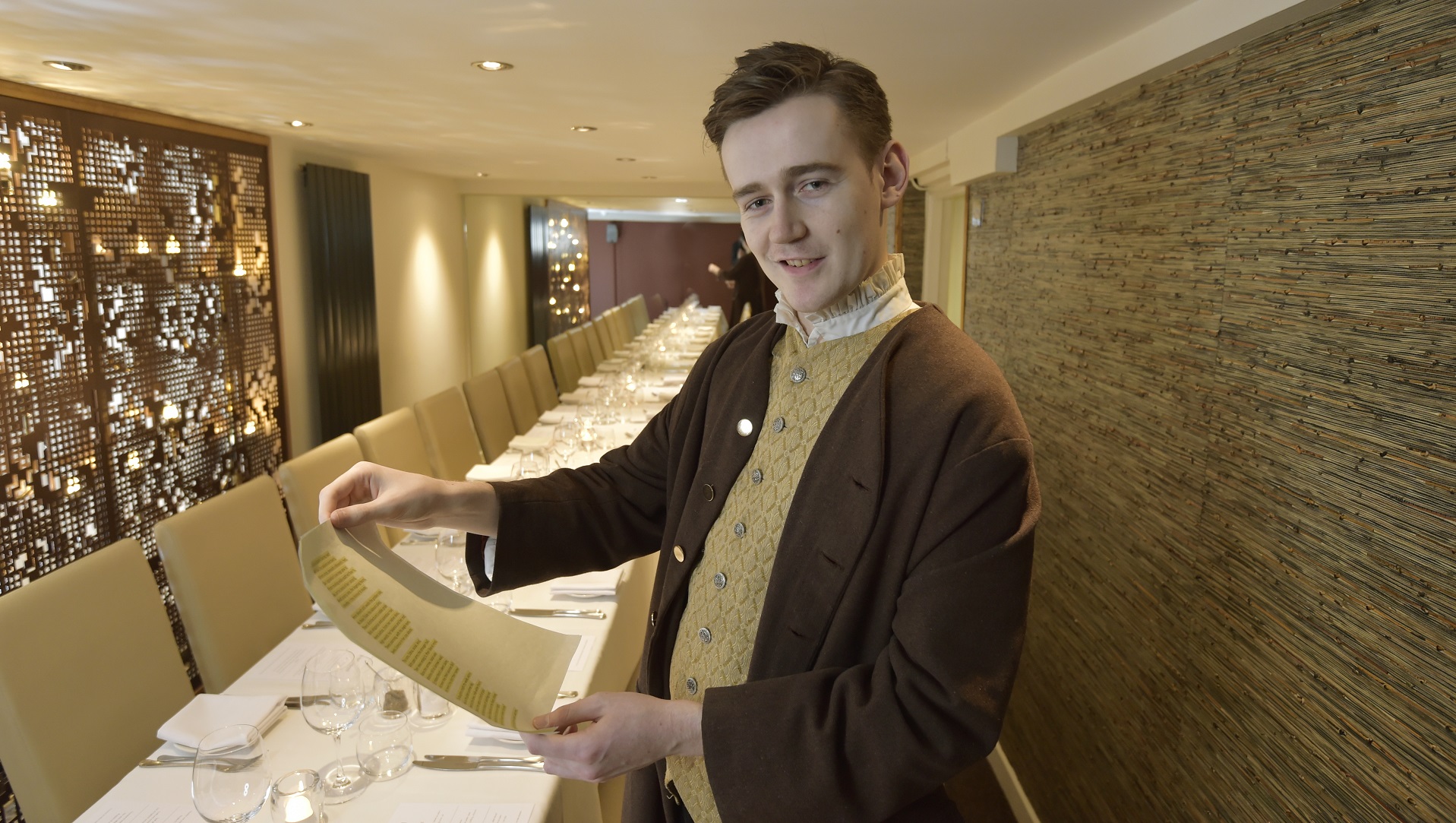 A Burns supper like no other
Every year we celebrate Burns Night in Scotland; an evening commemorating the life of the famous Scottish poet Robert Burns, who was born 25th January 1759. Even if you are unfamiliar with the poet, you are bound to know of his poem 'Auld Lang Syne'. That's right, the song we sing as the bells ring in a new year was written by Burns himself.
The first-ever Burns Night was held in 1801, just five years after the poet died in 1796 when Burns' friends gathered together to mark the anniversary of the great man's death. It was then decided that a feast would be held every year in his honour. Now every year friends and families to get together, eat, drink, and of course read the poetry of Scotland's National Bard.
This year, why not celebrate Burns Night at the Close?
Following on from last year's sell-out Burns supper, we've partnered again with Wedgwood the Restaurant to create an evening filled to the brim with Burn's poetry, history, and the best locally sourced produce.
Guests will be treated a three-course meal and a recital of Burns poetry, before being escorted to The Real Mary King's Close for a guided tour of the uniquely preserved streets and spaces underneath Edinburgh's famous Royal Mile. The evening will finish with a dram of whisky in the beautiful Burgh Courtroom, where guests can raise a glass to Scotland's favourite son.
What's included?
Exclusive three-course dinner at Wedgwood the Restaurant 
One hour private tour of The Real Mary King's Close
A dram of our favourite whisky
When: 6pm & 6.30pm 24th January, 6pm 25th January 2020
Duration: 3.5hours
Price: £59pp
Please note, that the event has now sold-out for 25th January. We still have limited spaces available for the two events 24th January. 
~
Book now
Friday
Please book the 20.15 time slot for the 6pm Wedgwood Burns Supper & Tour.
Please book the 20.45 time slot for the 6.30pm Wedgwood Burns Supper & Tour.
Saturday
Please book the 21.00 time slot for the 6pm Wedgwood Burns Supper & Tour.