Official Souvenir Guidebook and Photo on the Close
The Real Mary King's Close is a truly unique place to visit, and we want you to take home some very special memories. To complement your tour, we offer a souvenir guidebook  and a unique photo opportunity, taken on Mary King's Close itself.  Plus you can save £1.50 with our  souvenir guidebook and photo package.
Souvenir Guidebook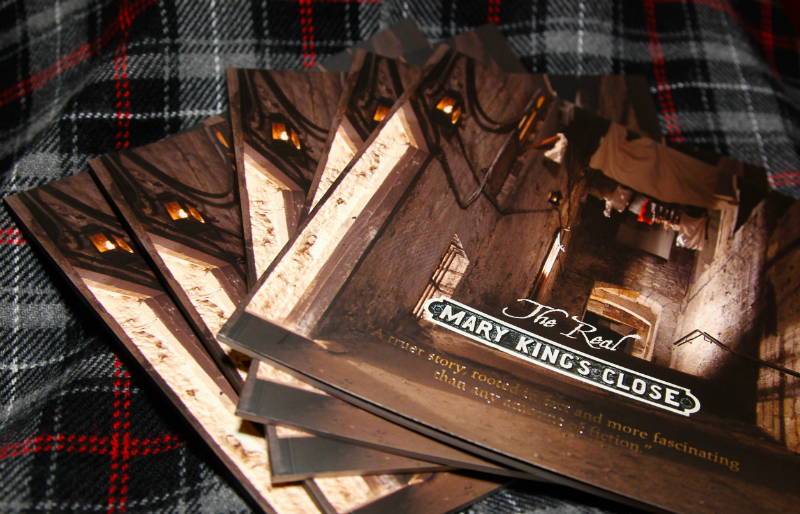 For years the hidden closes of Old Town Edinburgh have been shrouded in myths and mysteries, with blood-curdling tales of ghosts and murders. With our souvenir guidebook you can discover more information from research and archaeological evidence which has revealed a truer story, rooted in fact.
Our beautifully designed, full-colour book builds on the stories you experience on your visit, delving deeper into the stories of Old Edinburgh. Relive the story of Mary King and discover more about other residents of the Close, from 'the pest' of the 1600s to how Mary King's Close spent the Second World War. The guide also provides a plan of the Closes, a timeline of important events and a helpful glossary of scottish terms.
Priced at just £4.50 each, your souvenir guides will become a permanent reminder of your visit and a go-to guide for discovering the secrets of hidden Edinburgh.
Purchase your guidebook in advance when booking your tickets online.
Photo on the Close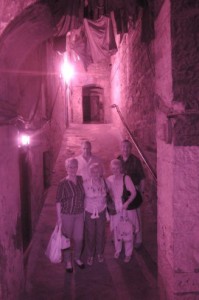 The Real Mary King's Close is a spectacular piece of hidden history and we want to give you the chance to be part of it.
Whilst on Mary King's Close itself, there is the opportunity to have a special memento photo taken with our infrared camera – immortalising yourself as part of Edinburgh's history. Imagine the bustling market and former residents going about their daily lives right where you stand…
Photos are available to buy in the gift shop following your tour as a print, magnet, keyring or USB stick.
Souvenir Guidebook and Photo Package
Save £1.50 by adding our souvenir guidebook and photo package to you order. You will receive one print copy of your photo on the Close
Guidebooks usually £4.50. Photos usually £6.00. Combined price £9.00.
Book your tickets and souvenir package online now