Gift Shop
April-October daily 9.30am-10pm
November-March Sun-Thu 9.30am-6pm, Fri-Sat 9.30am-10pm
Within the walls of the old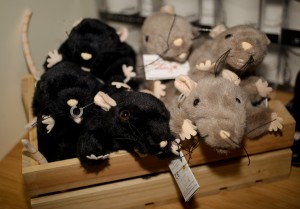 Burgh Courtroom you'll find a selection of unique gifts and souvenirs so you can take home a lasting memory of your visit and time in Edinburgh.
Browse our selection of products and gifts ranging from home wares to Harris Tweed, Celtic jewellery to Scottish spirits and a large selection of specialist books. You are guaranteed to find something original.
We carefully select our products from only the highest quality suppliers, showcasing some of Scotland's best produce and craftsmanship.
Don't forget to take a look at your picture from Mary King's Close as you emerge into the light from your tour, available to purchase in print, magnet, keyring or USB stick.
The Real Mary King's Close Official Souvenir Guide
For years the hidden closes of Old Town Edinburgh have been shrouded in myths and mysteries, with blood-curdling tales of ghosts and murders.
Discover more information from research and archaeological evidence which has revealed a truer story, rooted in fact.
You can purchase your guidebook in advance when booking your tickets online or over the phone. Guidebooks are also available at our ticket desk and shop, priced £4.50.