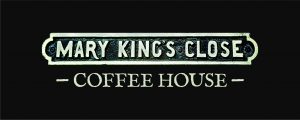 Compliment your tour by visiting the Mary King's Close Coffee House, set in the historic Burgh Courtroom.  Our coffee house is the perfect place to enjoy a hearty soup and sandwiches or indulge with cake and coffee.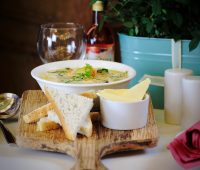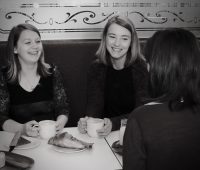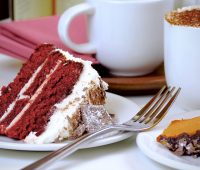 Whether out with friends or treating the family, you can unwind in our unique setting.  We are delighted to serve Brodies Fairtrade tea and coffee, which not only boasts full on flavour but a rich and strong heritage.
If you are looking for something special why not savour one of our delicious afternoon teas, which can also include a glass of bubbles!
We use locally sourced produce and are delighted to have been awarded VisitScotland's Taste our Best.
Did you know?
There previously was The Royal Exchange Coffee House in the closes which operated between the mid-18th and early 19th centuries and could be accessed via what is now the Quadrangle of the City Chambers.  At its height, the  Royal Exchange Coffee House was one of the city's main talking shops where key figures of the Scottish Enlightenment met to debate the issues of the day.