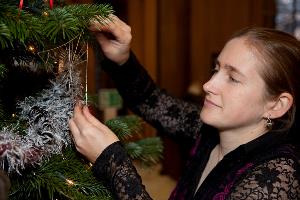 The Real Mary King's Close has teamed up with local artist Becka Gould to create a Christmas tree with a difference, incorporating the darker aspects of Edinburgh's hidden history into its design.
Bereft of the usual tinsel and twinkles, the seven foot tree, from the Bethany Christian Trust, is part of the Capital's first Christmas Tree Trail and features objects linked to Edinburgh's murky past including rats, body bags and urine viles.
Visitors are invited to identify the 25 items that pay homage to former residents of the Close all of which will be interspersed with Becka's signature designs of intricately hand woven silver-plated spiders' webs.
Other influences to the tree's design include The Real Mary King's Close tartan which was launched earlier this year to mark the attraction's tenth anniversary year and consists of bold reds, greys and blacks.
As unique as the attraction itself, the traditional angel at the top of the tree has been replaced by something altogether more alternative that aims to introduce an element of surprise whilst bringing the story of Mary King's Close alive!
Marketing Edinburgh Chief Executive John Donnelly, said: 'T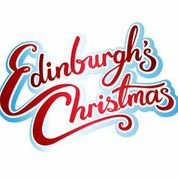 his tree adds a wonderfully unique touch to Decorate Edinburgh's Christmas Tree Trail, which is set to increase footfall at many well-loved locations all over the city this December as people set out with their maps to see 100 specially designed trees.
'With a percentage of proceeds from the purchase of these trees being donated to local charities, this activity shows off the best of Edinburgh, from world-class attractions like The Real Mary King's Close, to independent coffee shops – and offers a fun, free and unusual way for all the family to explore the city this winter.'
Craig Miller, General Manager comments: 'Christmas back then was not the happy festive occasion of gift giving as we know it today and Becka has done a great job in creating a tree that honours the people of the Close who would have most likely been working on Christmas Day, saving their celebrations for Hogmanay instead.
'We're looking forward to people's reaction to this rather unusual tree and hope it helps our visitors to learn even more about Edinburgh's fascinating history.'
Becka Gould comments: 'Coming in as the designer for The Real Mary King's Close's tree has been an exciting opportunity to do something completely different and to push the boundaries of my creative artistic abilities. Given my fascination for creepy crawlies, being paired up with an attraction that's a little bit dark and probably has its fair share of spiders was a great fit.'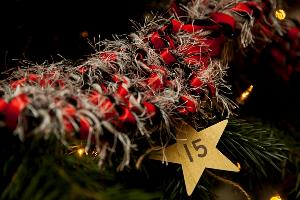 'After experiencing the tour and talking to the research team at the attraction, I was amazed at the phenomenal amount of information they had about the real people who once lived or worked in the closes and so it was important to me to make that connection with those people who once roamed the closes and to bring their story to life through the tree.'
The Real Mary King's Close is one of 100 local businesses and attractions taking part in Decorate Edinburgh's Christmas Tree Trail with the tree available to view in the shop until 6th January 2014.