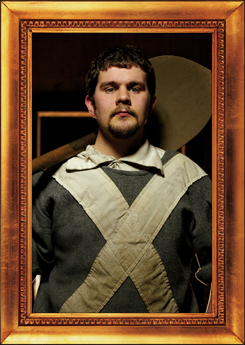 Foul Clenger
1645
Walter King
Time to meet an unsung hero from 1645. His distinctive uniform featuring the Cross of St Andrew marks Walter out as a foul clenger employed by the Burgh Council to clean houses affected by the plague.
Occupation:

Plague Cleaner

Likes:

The smell of burning, the cross of St Andrews on his tunic, cleansing the air

Dislikes:

Dealing with corpses, Sciennes, rats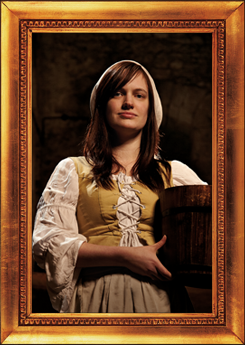 The Maid
1535
Agnes Chambers
Agnes is a maid in the household of the prominent merchant burgess Alexander Cant. It's 1535, there's a tale of murder on Craig's Close… things are about to take a dramatic turn.
Occupation:

Maid to the Cant Family

Likes:

Polishing her masters quaich collection, returning home to her family at the end of a long day

Dislikes:

7 in the morning and 10 at night – time for 'gardez-loo'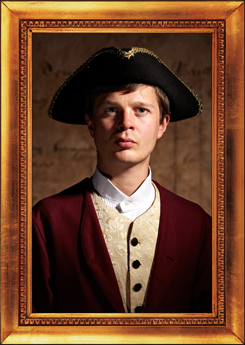 The Poet
1771
Robert Fergusson
We've moved forward to 1771. Mr Fergusson is a well known poet, and we now know he was a great influence on one Robert Burns. A frequent visitor to the Royal Exchange Coffee House on Craig's Close, he'll share stories of his life in Edinburgh's society and the notorious "Cape Club"
Occupation:

Poet

Likes:

Debating important matters with his fellow Cape Club members, creating the perfect poem

Dislikes:

A shortage of ale, bad punctuation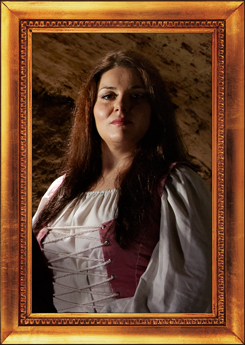 The Spanish Envoy
1490
Isabel de Toledo
Isabel de Toledo es uno de los cargos de confianza del embajador español en Edinburgo. Desde su Toledo natal, viajó a esta ciudad con su familia en 1490.
Occupation:

The Spanish Envoy

Likes:

Un rico pucheco. Pasear a charlar con la gente.

Dislikes:

El frio y la lluvia de este pais.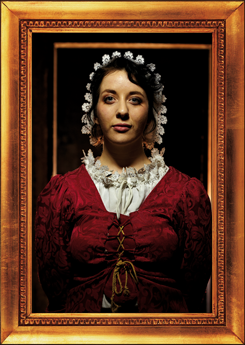 Mary King's Daughter
1622
Jonet Nimmo
With Jonet as your guide, you are in the esteemed company of Mary King's youngest daughter. Born in 1622, she lives in affluent surroundings and has lived on the Close since she was seven years old.
Occupation:

None but wishes to get married to a rich gentleman

Likes:

Polishing my mother spoons, lacy bonnets, my brothers and sisters

Dislikes:

Foul Clengers, the Close after 'gardez-loo', going out after dark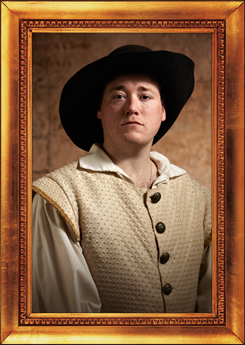 The Merchant
1635
Stephen Boyd
Its 1635 and Stephen Boyd, who owns the southernmost property on the east side of Mary King's Close, is conducting his business from a luckenbooth at the top of the Close, beneath the famous crown of St Giles.
Occupation:

Wine and timber merchant

Likes:

Drinking claret with other likeminded business-men, collecting outstanding debts and counting his pennies at the end of the day

Dislikes:

Foul Clengers hanging around in his wine cellar, bad debts and non payers
Our Guides Bring The Close To Life
Your experience at The Real Mary King's Close will be brought to life by one of our costumed character tour guides. Based on a one time resident or regular of Mary King's Close, these guides will regale you with the fascinating tales of plague, pestilence, murder and intrigue.